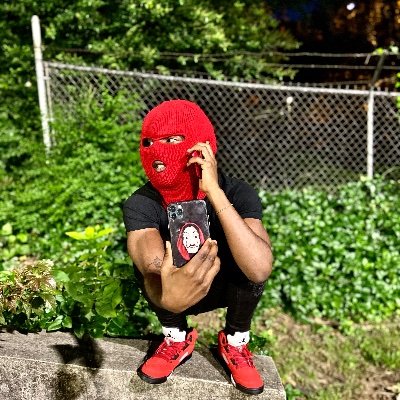 Born in Cincinnati, Eltrxpo grew up in Atlanta but has always alternated between the two cities. He hopes to make waves as he released his first ever single and visual project, Play It Smart. "My music inspiration comes from my everyday life, the fact I have no one to talk but, myself so I go record it and listen to my feelings," he explains. Drawing inspiration from his personal life and experiences, Eltrxpo hopes to share each aspect of it through his music with people that crossed him being his major drive to prove the doubters wrong. With the new year rolling around his major goal is to grow his fanbase and release more music.
Describing himself as a lone wolf, he want to make sure his music offers that safe space so people can feel like they are not alone. He wishes to express his feelings onto his work so people could relate. Though independent, he works with producer, Camj, and his engineer, Mayhem and only strives to grow as an artist.
In his free time, he loves to play video games, buy clothes and meditate. His ultimate goal is to create enough generational wealth to take care of and provide for his family and give back to his community. He admits to struggling finding the right people to support him, which he considers an obstacle in his career, but nothing he can't overcome.
Lessons over loses, know all trust none & solitude are some of the words he lives by as he advices his fans to never give up on the process. "I just want my fans to support me and keep they head up through rough times it's always light at the end of a tunnel," he concludes. He only hopes to deliver and continue to release solo projects in the near future.
To check out his music, click the links below!
https://create.ffm.to/playitsmart
Instagram: https://www.instagram.com/eltrxp0/
Twitter: https://twitter.com/eltrxp0
YouTube: https://www.youtube.com/channel/UCITOrCgqiQqrn1ja1hZLm_g